Check out these 11 key gardening tips for beginners. In this post, I'll cover how to evaluate your space to determine the perfect garden that fits your needs.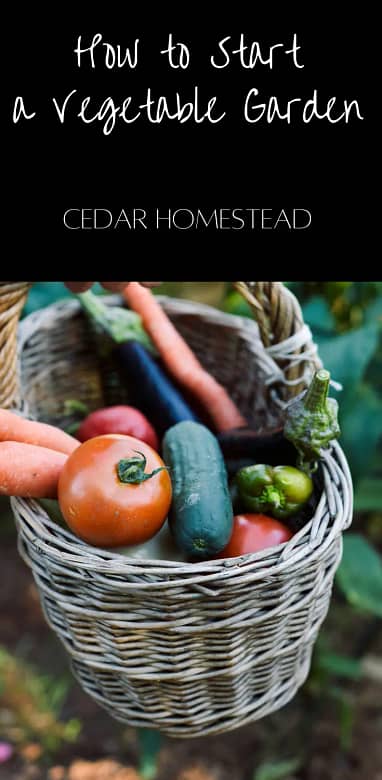 This post contains affiliate links, which means I make a small commission at no extra cost to you. See my full disclosure here.
A Mini Beginner's Guide: How to Start a Vegetable Garden
So how do you start a vegetable garden? To make your journey easier, I've compiled a list of the top 11 key garden tips for beginners. Starting a garden can seem overwhelming because there are so many things to learn. But you don't need to know everything about it. Gardening is something you can learn along the way through trial and error.
Never in a million years did I think I would be so consumed with gardening. It is no surprise if you've read my 'About Me' page. Over the past year, gardening became all the more important to me. It is so therapeutic and I could not be happier being able to dedicate more time to something I'm so passionate about. I've been diving into learning "all the things" related to soil, vegetables, and now even flowers.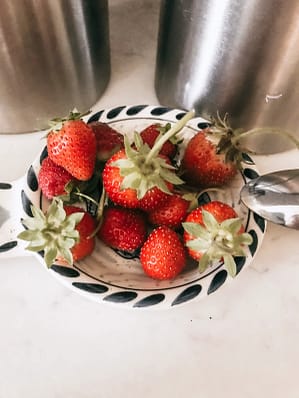 Sunlight for the Garden

Most of the plants you'll be growing will require full sun, or 8+ hours of sun. There are few plants that grow fruits and vegetables that don't require a considerable amount of sun. Think of where will be the most optimal area of your growing space.
Water Supply

The area that you plant should have access to water. It will be difficult to water if you plan to put your garden far away from your home if it does not have direct access to water.
Evaluate the Space

How much space do you have to dedicate to your garden?
What you will be growing can have an effect on the space you may need to dedicate.
Are you growing on the balcony of an apartment?
Does your space involve an outdoor patio?
Are you in an urban area with limited amount of outdoor space, or do you have a sizable yard where space is not too much of an issue?
Dedicating Time
How much time do you have to dedicate? If you do not have too much time to dedicate to your garden, you may want to consider a smaller garden. Larger garden will require much more time to prep, tend, and ultimately harvest.
Why are you growing your own food?
Another important question to ask yourself. Will you be only growing for a season, such as the summer? Is your reason to be more self-sufficient, or is it just to grow nice, warm homegrown tomatoes and some herbs?
Who will you be growing it for?
Are you growing the food only for you and your family, or are you growing the food for you, your family, and extra for profit?
What style are you interested in?
There are different types of styles of gardens to consider: raised garden bed, in ground, container and pot gardening, and vertical are all styles to consider. A great resource to get an idea of these styles is by doing a quick search on Pinterest. Stay tuned for how to DIY your raised garden bed!
Budget

Is there a budget you would like to adhere to? Depending on the size of your garden and what style can have an effect on your budget. Conduct some research to the cost of materials before you start to get an idea.
What will you be planting?

A word of advice is to first start with food that you know you'll eat. Think about what kinds of fruits and vegetables you eat on a regular basis. If you commonly eat tomatoes and peppers, those may be good starting points to consider.
Are you growing from seed or seedlings?

Seedlings are an easier way to get started. These are seedlings that have been grown for you by a farmer and will require transplanting to your garden. If you plan to start from seed, you will have to start earlier in the season than you would if you were simply transplanting seedlings. No matter how you'll be starting, it is important to know what zone you reside in, which will be crucial in knowing when to plant. Note: Just because seedlings are available in your local store or gardening center does not mean it is the right time to plant.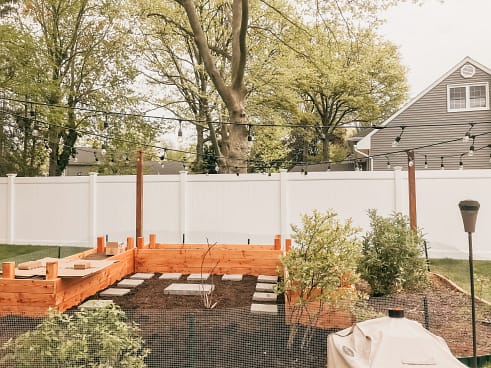 Don't Forget Pollinators!
Our first year (2019) in our new home was a success, but I always look for opportunities to do better. One of the areas of concern that year were the lack of pollinators. Without enough pollinators, we didn't get enough cucumbers or zucchini that year. Contrary to what many may believe by reading my Instagram and reading my blog, I'm not a huge fan of bugs. There are only a few that I'm tolerant of, and with the others it took some time to get to that point. It's imperative that we are kinder to many of the bugs we find in our gardens because we have to be. We rely heavily on them for fruit production, and without them our food supply would collapse. I recommend interplanting flowers in your garden to attract pollinators to your garden.
Books I Recommend for Further Help:
Gardening Apps to Help Prepare:
Seed to Spoon (available in the App store) – The app is full of information about different types of vegetables and fruits. By setting up your zipcode in the app, it will tell you what zone you are located in for planting. It will also tell you the friends and foes of each plant for companion planting.
PictureThis (available in the App Store) – The app helps identify plants based on foliage and flowers.