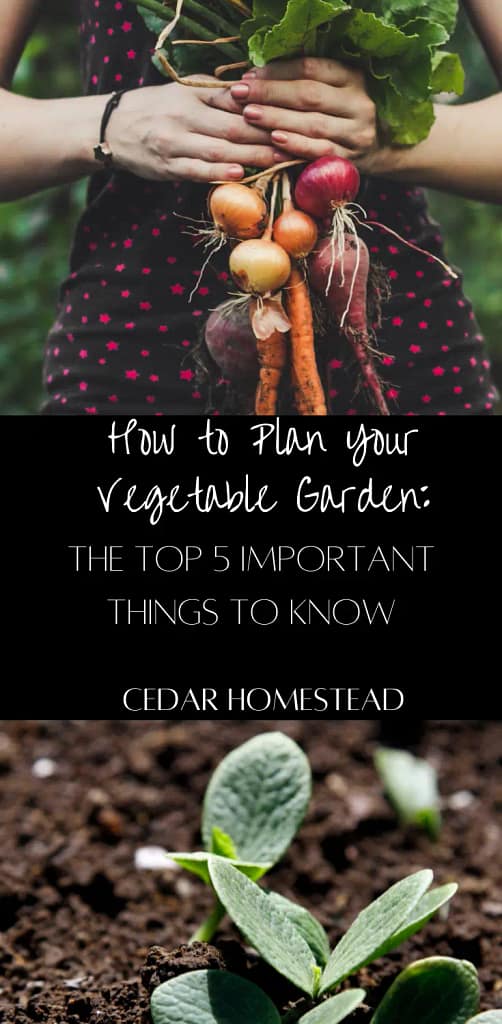 ---
So you're starting a vegetable garden. Now what?
Some links are affiliate links, which means I make a small commission at no extra cost to you. 
If you haven't had a chance to read 'How to Start a Vegetable Garden', you may want to read it before proceeding with this post. I reviewed some important elements to consider to find the ideal spot for your garden.
1. Before You Start Planting: Plant Hardiness Zone
It is essential to first determine what planting zone you reside in. A planting zone is a standard used by gardeners and growers to determine the what will do best in their area. Keep in mind that the reason that its' recommendations are simply a guide. It provides estimations when you should begin planting certain crops. For example, in the spring time, it may still be too cold to plant tomatoes. I suggest looking ahead by at least 10 days in the forecast, paying attention to both day and night temperatures. It may be warm during the day, but too cold at night, causing your plants to die or be stressed.
For those planting internationally, the Spruce, "Worldwide USDA Hardiness Zones", is a good reference for pinpoint your zone.
Another great resource to help with plants is an app called Seed to Spoon.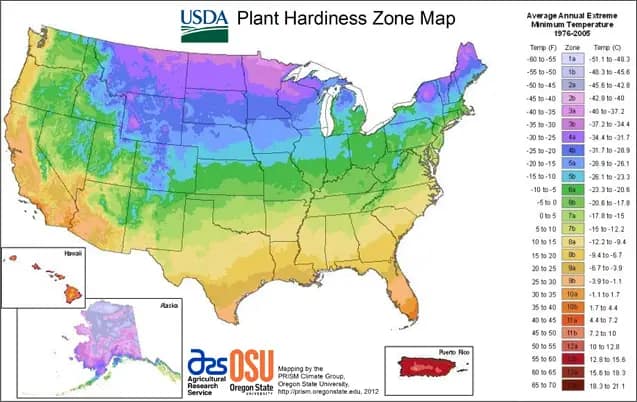 2. Growing Seasons
Begin to familiarize yourself with the growing seasons, when to plant for each season, how many different seasons there are, how long each growing season is, and what you can plant for each season. By starting from seeds, you have the ability to lengthen your growing season and start your plants earlier. For example, I live in New Jersey and here we have four different seasons and we can grow in all four seasons, which I've noted down below. In the spring, seedlings can be started between February to April. In May, the seedlings are ready to be transplanted into the garden.
Cold Season: Temperatures during the cold season are 32 degrees Fahrenheit and below. During this season, there is a chance of frost, snow, and freezing rain.
Cool Season: The temperatures will range between 35 to 65 degrees Fahrenheit, and there is a possibility of frost. In New Jersey, frost can unexpectedly sneak up on your in May. I've heard countless times of people planting their gardens in mid-May only to have them destroyed by the frost and having to start over. Patience and getting the timing correct during this season are key.
Warm Season: The temperature range is between 65 to 85 degrees Fahrenheit. During this season, there is no risk of frost.
Hot Season: Temperatures range above 85 degrees Fahrenheit, and there is no risk of frost.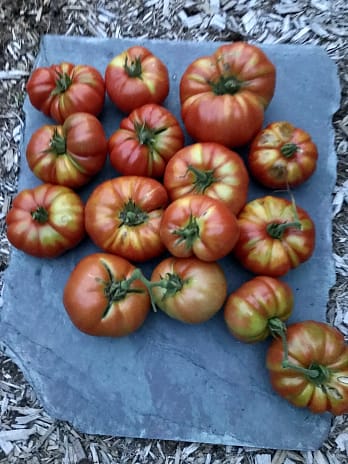 3. Plant Families
The perfect segue from the previous section is learning about plant families. Learn the different plant families to understand the temperature tolerances and characteristics. It can help learn about plant friends, foes, and pests that are common.
I've listed the plant families below and provide examples of each one:
Solanaceae – nightshade

Examples: tomatoes, peppers, eggplants, potatoes


Fabaceae – legumes

Examples: beans, peas, peanuts


Cucurbitaceae – cucurbits

Examples: squash, melons, gourds, cucumbers


Brassicaceae – Brassicas

Examples: cabbage, broccoli, cauliflower, turnips


Amaryllidaceae – Alliums

Examples: onions, garlic, shallots, leeks, chives


Asteraceae – asters

Examples: lettuce, artichokes, sunflowers, echinacea


Poaceae – grasses

Examples: corn, rye, rice, wheat


Apiaceae – Umbeliferae – umbels

Examples: carrots, parsley, celery, parsnips, dill


Lamiaceae – labiatae

Examples: mint, basil, rosemary, sage


Malvaceae

Examples: chard, beets, spinach


Polugonaceae

Examples: buckwheat, rhubarb, sorrel


Convolvulaceae

Examples: sweet potatoes, morning glories
Knowing their characteristics will also help knowing how large the plants will grow and how they grow.
4. Plot Out What to Plant and When
Next, learn about plant hardiness and any other further categorizations.
We can divide them into 3 categories:

1. frost-tender: cannot handle frost. Be careful of nighttime temperatures. Even though the daytime temperatures may be warm, nighttime temperatures that drop below 50 degrees Fahrenheit can kill these crops. To protect them, keep them in a greenhouse or cover with row coverings.
2. semi-hardy plants: can handle light frosts
3. frost hardy plants (can tolerate below 28 degrees Fahrenheit)
As an example plants like tomatoes, squash, and eggplants do not like cold weather. Some plants' names can even be misleading. Winter squash do not do well in the winter, and don't even grow during that season. They grow in the summer! However, they do store well over long periods of time because of their hard rind.
Butternut, pumpkin, and acorn squash are associated with the fall season in soups and fall themed dishes.
Basically, growing your own food makes you eat more seasonally, providing the freshest and highest quality food in comparison to store bought food. Store-bought food is picked before it is ripe and usually sold out of season. This done so it can reach you in good condition and does not spoil. Foods shipped in the supply chain many times sacrifices quality and emphasizes quantity.
To visualize what to grow and when, draw a chart. Another idea is to find a chart on Pinterest that can help you understand which fruits and vegetables grow when.
Don't forget though to take into consideration the planting zone from number 1 above! I'll be providing an easy chart in the near future for you to print out right here.
5. Soil Composition and What Makes Your Plants Thrive
Soil is by far THE most important element you need in order to have a successful garden. Get to know your soil!
Soil is a mixture of minerals, both dead and living organisms (also known as organic material) air, and water. There are a number of macro and micro nutrients that plants need in order to thrive. Macronutrients are the building blocks of crucial cellular components. They are required in large quantities. Nitrogen, magnesium, phosphorus, potassium are some of the most important mineral class macronutrients.
Elements like carbon, hydrogen, and oxygen are required in large quantities. These help build larger organic molecules of cells. Micronutrients (such iron, zinc, manganese and copper) are required in small amounts for enzyme activity. The ideal pH of the soil should be between 6 and 7.
Lacking nutrients can render all kinds of issues from disease, stunted growth, yellowing, and can even cause the plant to die. It should be well draining since most plants do not like to have "wet feet" (roots sitting in wet soil). The chemistry and composition of certain soils can also make it difficult for plants to absorb nutrients.
What types of soil are there?
There are 6 different types of soil that we can find in our gardens. Try to determine what type you have by observing its texture, coloring, and structure.
Clay – too much clay results in very wet soil and can either cause a lacks nutrient or too many nutrients. It is possible to grow plants in this soil if there is sufficient drainage. It is slow to warm up in warmer weather, and can dry and crack in the summer.
Sandy: If it is too sandy, there can be an issue of retaining water and lack nutrients. It warms up quickly and it can be washed away easily.
Silt: Soils with silt have high fertility, drain well, and can hold moisture well. When it is dry, it has a flour-like texture, and when it rains it washes away. Adding organic matter to it helps create clumping.

Peat: It is partially degraded organic material that accumulated over hundreds of years. It's a dark soil that has a spongy, damp feeling, has a higher acidic composition that slows down decomposition, heats up quickly in warmer weather, and can retain a lot of water. It is not usually found in gardens and can be added to the soil when it is amended. Peat has a high amount of organic matter. However, it is not a sustainable source to add to the garden as peatland habitats shrink, and may release additional carbon into the atmosphere. A possible substitute is coir (made from coconut husk). A suitable replacement for peat has not been found.

Chalk: It is a larger grain and rockier soil and is more alkaline because of its calcium carbonate or lime makeup. More alkaline soils can cause stunted growth and yellowing leaves so it will require amending.

Loam: It is a combination of clay, sand, and silt. It's fertile, easy to work, and has good drainage.
Having the right balance will be key.
Before planting, soil can be amended with organic materials. Great choices for amending soil are mulch, compost, manure, or worm castings. Manure may sounds like something that shouldn't be in the garden with food, but it's actually like gold to gardeners! Not all manure can be added directly to plants. Doing so can burn plants and requires composting before applying. If you're not planning on growing during the fall and winter, a good practice is to cover the soil. We've always raked up the leaves in our yard and put them in our garden over the fall and the winter. It's a free way to mulch and use as a compost. By spring time, there's always a nice rich soil underneath.
What else do you think is important for beginner gardener to know? Share below in the comments!
Find Out More Gardening Tips